Hollybank have started the New Year trying to educate others about the veterinary profession.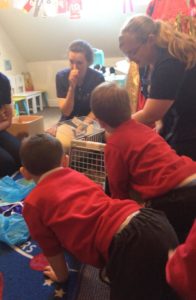 We confess, some of this has just been playing with our resident guinea pigs, Marmite and Marmalade but the children at Little Weaver nursery loved meeting them and it's lovely being able to encourage children at an early age to be confident and gentle around animals.
We have always taken part in school talks and nursery visits but this year we have also attended the Weaverham High School Careers Fair.
Year nine pupils had the opportunity to meet lots of different professionals learning about different careers, what they entailed, the good and the bad, and how to get into that potential career. Two of our vets and two of our nurses attended and we told students about our own personal career paths.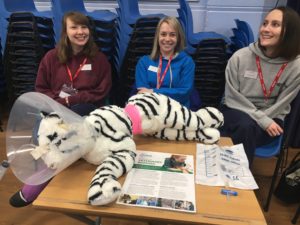 It was a great event for the students and we hope they found it useful. We enjoyed meeting them and thinking that one day some of them may be future veterinarians and veterinary nurses. We wish them all the best of luck!