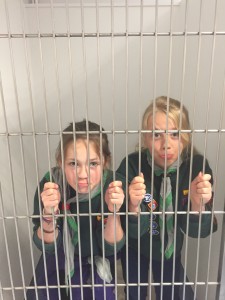 At Hollybank Veterinary Centre, we are involved in a number of different activities with the local schools and clubs. Recently, Cuddington Cubs came to spend an evening with us!
During their visit they were given a tour of the practice, including the consulting rooms, kennels, cattery, the operating theatre and our laboratory.
They then took part in a number of interactive stations; dressing up as a surgeon, listening to each others hearts and practising their bandaging skills on each other.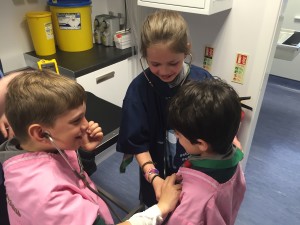 In the surgical area they learnt about how x-rays are taken and were able to look at some interesting x-ray images for themselves. They also had the opportunity to look down the microscope to identify different types of cells in a blood sample.
They were all very well behaved, enthusiastic and seemed to enjoy their evening. We did too!