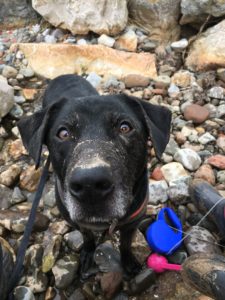 Being a veterinary nurse is very rewarding and the wide range of tasks we can perform keep the job varied and interesting. We can perform a large variety of tasks, not just holding animals or cuddling puppies, although we never say no to puppy cuddles! We treat the patients as our own pets, and it's nice to know that if your pet is poorly there is someone looking after them that has their best interests in mind.
I was recently on the other side of the consulting room table with my own dog, Homer, who decided to help himself to some raisins, which can cause serious problems for dogs. We had to give him a drug to make him vomit, to reduce the probability of the raisins causing an issue. We provide animals with lots of reassurance whilst they are being sick, and of course clean them up afterwards. We also get the not so glamorous job of checking that the raisins or other offending item have been brought up, which involves a pair of gloves and a strong stomach!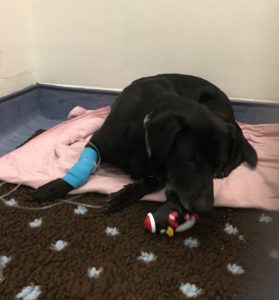 To reduce the potential damage to the kidneys, we often use intravenous fluids (drip) to support our patients and flush any toxins out of the body via the kidneys. To do this a patient needs an intravenous catheter, which is a needle inserted directly into the vein. Nurses regularly place these catheters, and strict hygiene must be adhered to, to prevent infectious agents such as bacteria from entering the bloodstream. The area must be carefully cleaned before the catheter is placed, and a clean bandage used to prevent the cat or dog from interfering with it. Animals' mouths are full of bacteria, so the last thing we want is for them to lick the catheter site.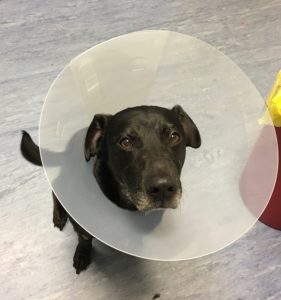 Most of our patients tolerate their catheters well, but a few naughty ones, like Homer, decide to remove it themselves! In this case, a new catheter is placed, and they get a buster collar, or 'cone of shame' for their troubles! Nurses monitor patients carefully during fluid administration, regularly checking their heart rate, temperature and breathing rate, as well as their overall demeanour. Subtle changes in these can indicate complications so need to be picked up straight away.
In addition to fluids and dependent on the type of toxin we will also administer activated charcoal. This is usually in the form of a thick black liquid, which must be taken by mouth. It acts to limit the absorption of such toxins from the intestines and hopefully reduce their potential for toxicity elsewhere in the body. Being half-Labrador, and very greedy, this was no problem for Homer, who willingly took the charcoal in a bowl of food! Sometimes the charcoal needs to be syringed into the patients mouth, which is a very messy process, as they often don't like the taste!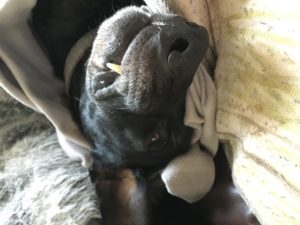 Some of our inpatients will also require other types of medication during their stay, which is the responsibility of our veterinary nurses to administer. Tablets, liquids and injections are common administration methods, all of which we are able to give. Nurses generally have a few tricks to help convince their patients to swallow their medicine! We often hide medication in some tasty food, or sometimes need to put the tablet down the animals' throat and encourage them to swallow.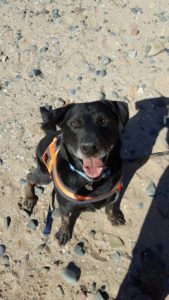 With an animal that has eaten something potentially harmful, we often have to run blood tests to identify any problems that are not apparent on a physical exam. As nurses, we can take blood samples from your pet and either run them on our machines in-house, or send them out to an external laboratory dependent on what tests are required. To do this, we clip a small patch of fur from their neck, over the jugular vein, clean the area and then use a needle and syringe to collect the blood from the vein. Most of our patients tolerate this very well, and get a cuddle and fuss from one of the other nurses to distract them whilst the sample is taken. Nurses are trained to use the machines to perform a large variety of tests, then report the results to the vet in charge of the patient.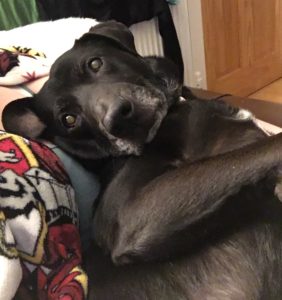 Overall, Homer stayed in the practice for a few nights, where he was monitored throughout the night by the nurse who was on-call. Homers initial blood sample showed no ill effects from the raisins but sometimes this can take a couple of days to develop. He was able to go home after 48 hours of fluids, where he was glad to be back doing what he loves, lying on his back on the sofa all day! He returned for a repeat blood sample a week later, he was very good for this and the bloods showed no long lasting effects from eating the raisins-good news for us both!
Having Homer in the hospital was of course worrying to me but remembering that we too are pet owners and experience the same concerns as our clients is a helpful experience; we really understand what you are going through and can be confident when we say 'we treat your pets exactly as we would treat our own.'
Please see our other 'Veterinary Nursing Awareness Month' posts here