As the flowers and trees start to bloom and spring makes its way to us, we need to be aware of the toxic substances starting to appear both outside and inside the house. Lots of tasty treats at Easter that we enjoy can also be toxic to our pets. If you suspect that your pet may have eaten something toxic do not hesitate to call us at the practice on 01606 880890 as early treatment can make all the difference. Some of our Spring and Easter risks include: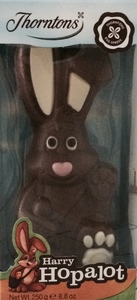 Chocolate contains Theobromine which can affect the central nervous system, causing twitching and a high heart rate as well as other signs such as vomiting and diarrhoea, salivation and a risk of kidney failure.
Raisins, grapes, currants or sultanas can be found in savoury food items such as hot cross buns, scones or fruit cake and can be fatal. Gastrointestinal signs, salivation, blood in the stools or vomit, lack of appetite and lethargy can occur. If left untreated, they can cause kidney failure. There is no link between the amount consumed and any clinical effects.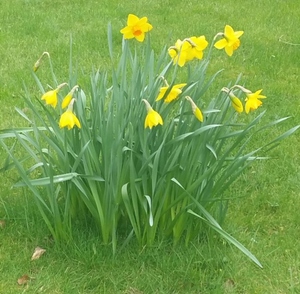 Daffodils contain toxic alkaloid substances which are poisonous if ingested by dogs. Typical signs include gastrointestinal upsets (vomiting and diarrhoea), abdominal tenderness, a lack of appetite (anorexia), salivation, lethargy and a high temperature (hyperthermia). Other more serious signs can be seen if not treated, such as, twitching (ataxia), collapse and dehydration.
Lilies. All species of the Lilium or Hemerocallis are highly toxic and potentially fatal for cats, these species include the Asiastic Lily, Tiger Lily and Day Lily. All parts of the plants cause death of kidney cells and fatality is high if treatment isn't initiated with the first 18 – 24 hours after ingestion. Common signs include vomiting, lack of appetite, lethargy and increased drinking and urination. If left untreated kidney failure can occur.
Slug pellets. Many molluscicides contain a toxic substance called Metaldehyde and if ingested by either cats or dogs can cause serious central nervous system problems. Signs include muscle spasms or tremors, convulsions, a high temperature, panting and respiratory distress.