At Hollybank veterinary centre we always try to offer the best care we can for our patients. Sometimes this means seeking a more specialist opinion, investigation or procedure. We work closely with a number of specialists who will come into Hollybank Veterinary centre to provide this service.
We feel this approach carries lots of benefits. Your pet is able to visit their primary care practice, a familiar setting without a long car journey. For yourselves, you will be able to receive a continuity of care with the reassurance of knowing we have very good relationships and ongoing support from all of our specialists.
The decision to see a visiting specialist is done on a case by case basis making the best decision for your animals' specific needs. In some circumstances we may still feel external referral is more appropriate.
Cardiology Specialist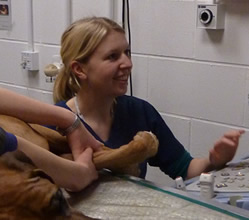 For pets with suspected heart conditions we offer the option for investigations with Hannah Stephenson, a European specialist in veterinary cardiology. Hannah has been coming to Hollybank Veterinary centre for a couple of years and is already involved in the care of a number of our clients. Hannah also holds the RCVS certificate in Small Animal Medicine and has a particular interest in Great Danes; for the past five years she has been involved in research into Dilated Cardiomyopathy.
Initially your pet will receive a cardiac consultation. Hannah will then provide a full cardiac work up as required. This can include a combination of; diagnostic cardiac ultrasound, ECG to look at the heart rhythm, Blood pressure monitoring, blood sampling and chest x-rays.  The investigations will usually take place within the same day. Where possible your pet will be discharged by Hannah who will discuss any long term plans or medications your pet should need.
After seeing Hannah we will carry on with your pets ongoing care taking into account their new diagnosis and medications. Your pet however, will remain under Hannah's care too. Hannah is a great support to us and she is always available to discuss your pet's progress, medication changes and any ongoing concerns. Depending on your pets condition Hannah will also come in to repeat your pet's heart scan. Please visit Hannah's website.
Diagnostic Imaging Specialists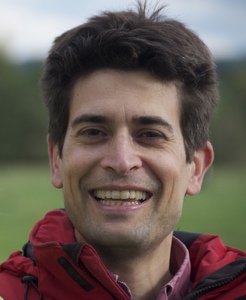 In some circumstances your pet may need diagnostic imaging. At Hollybank veterinary centre we have the facilities for ultrasound imaging and x-ray. However, in some cases very fine detail and subtle changes need to be found and interpreted by a specialist. If required we will arrange for your pet to be scanned by specialist diagnostic imagers, Jerry Shimali and Anna Newitt.
Jerry and Anna have been visiting Hollybank Veterinary Centre for many years and have helped with the diagnosis of many cases. They both have very busy schedules but endeavour to fit patients in as soon as possible.
Advanced ultrasound equipment is used and if abnormalities are found on imaging samples can be taken and sent away for interpretation. Your pet will often require sedation for this procedure; this facilitates gaining the best images possible and is often a more pleasant experience for the patient.Your pet's care will remain with Hollybank Veterinary centre allowing the same continuity of care too.
Additionally, Anna and Jerry will interpret x-rays. The x-rays will be taken by ourselves but for those difficult to interpret and crucial cases we are able to send these off for their opinion.
Oncology Specialist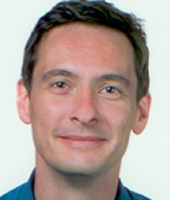 If your pet has been diagnosed with cancer then we are able to offer a range of chemotherapy protocols at Hollybank veterinary centre.  This is on the basis that your pet's cancer is responsive to chemotherapy and they are a suitable candidate for such a treatment. We are able to offer this service through the support and guidance from Veterinary Oncologist, Ian Grant.
Iain's business, Chemopet, offers nationwide support to vets diagnosing and treating cancer. At Hollybank Veterinary Centre we will contact Iain for all of our patients seeking chemotherapy. Ian is able to provide us with the most up to date information regarding specific tumour types and how they behave, in doing this he will also guide us with further testing and help interpret these results.
Iain will then formulate the most appropriate therapy options for that patient. He provides detailed summaries of the different options and lots of factors will be used to select the right protocol for you and your pet. If you elect to start chemotherapy, Chemopet will send us the prepared drugs that we need allowing your pet to start their protocol in the comfort of their own practice.
Iain has been involved with a number of our patients recently. He never fails to provide us with a brilliant level of service and as with all of our specialists is always available for ongoing questions and support. Please visit Iain's website.
Orthopaedic Surgeon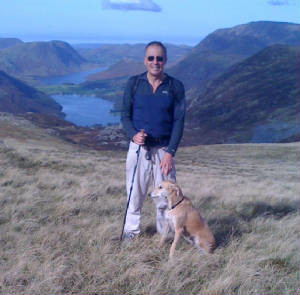 We have recently started working with Mike Guilliard, a very experienced orthopaedic surgeon. Mike has worked in Cheshire for most of his career and was involved in the development of Nantwich Veterinary Hospital where he worked as one of their senior partners until 2003. Mike went on to work as a consultant and in 2011 set up Mike Guilliard Orthopaedics limited which enabled him to offer specialised orthopaedic surgeries to local practices.
Mike is able to perform a range of orthopaedic surgeries and won the British Small Animal Veterinary Association Simon award for outstanding contribution in the field of Veterinary surgery.
If your animal has an injury or condition that requires orthopaedic surgery we are able to contact Mike for his opinion and where appropriate he will come into Hollybank to provide your pet with the surgery that they need.
Types of orthopaedic surgery can include repair of serious fractures, stifle surgery for common disorders such as cruciate disease and patella luxation and spinal surgery. Mike is also involved in hip dysplasia schemes such as the BVA/KC hip scoring and is is able to perform the Penn HIP method, a new method to help predict carriers of the hip dysplasia genes.
Mikes particular interest lies with Greyhound injuries. During his career he has developed some novel surgical treatments with very successful outcomes. His passion for Greyhound orthopaedics has also led to the publication of many scientific papers in the veterinary literature. Mike has been awarded numerous awards for these papers; the British Small Animal Veterinary associations Dunkin award and fellow of the Royal college of Veterinary Surgeons (RCVS), the highest award obtainable by the RCVS.
We look forward to working with Mike more in the future and are pleased to be able to offer this option for your pets.
Soft Tissue Surgery Specialist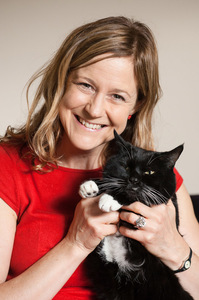 Catherine Sturgeon is an RCVS and ECVS recognised specialist in veterinary soft tissue surgery.Catherine has worked in both first opinion practice and referral centres before deciding to provide a more personalised service to pets closer to their home.Catherine now visits practices to assess patients and offers complex soft tissues surgeries that would otherwise require referral.
These surgeries include: thoracic surgery, abdominal surgery, surgeries for laryngeal paralysis and conditions of the ear, nose, throat or eyes.Urinary and reproductive surgery, hernia repair, tumour removal and reconstructive surgery, wound management and surgical exploration of stick injuries.
If we feel that your pet needs a specialist type of surgery or would benefit from a specialist surgeon, we will ask Catherine to come in to Hollybank Veterinary Centre.Catherine has been a number of times in the recent months; you may remember Truffle and Popcorn who have featured in our 'Brave pet stories'.
We work very closely with Catherine pre-operatively to ensure that the theatre contains everything we need and that we have considered any extra equipment or facilities required. This also includes an appropriate anaesthetic and pain relief plan. Your pet will then continue their post-operative care with Hollybank Veterinary Centre. Catherine remains very involved post operatively too and will keep in touch during your pet's post-operative checks.
Outside of Catherine's own surgical cases she is a great source of advice and guidance and her support is invaluable. Please visit Catherine's website
Anaesthesia Specialist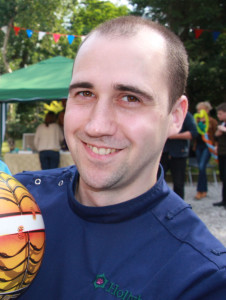 Prior to opening Hollybank Veterinary Centre Rich worked at the Small Animal Teaching Hospital at the University of Liverpool as a Veterinary Anaesthetist. He gained the Royal College of Veterinary Surgeons certificate in Veterinary Anaesthesia in 2007 and has recently been recognised as an Advanced Practitioner in Veterinary Anaesthesia.
Richard's advanced knowledge and experience in this area is useful on a daily basis.  Even for routine procedures it is important to cater the anaesthetic drugs and anaesthetic management to each individual patient. As a result of Richard's interest in Veterinary Anaesthesia we are also very fortunate to have advanced anaesthetic monitoring equipment that we use for all of our patients.
When dealing with critically ill or compromised patients Richard's anaesthetic skills become even more beneficial. These situations often come hand in hand with our other specialist services, for example animals with heart disease, animals undergoing invasive surgeries and ill animals requiring further diagnostic investigations.
Richard has a great working relationship with all of our specialists