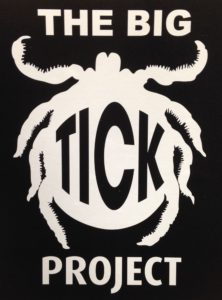 Following on from last years 'Big Tick Project', MSD Animal Health are continuing to promote tick awareness.
Like many practices across the UK, Hollybank took part in the nationwide Tick study. Having seen that one in three dogs were affected by ticks and are therefore at risk of serious tick-borne disease we are keen to continue promoting awareness too.
Please see the full results at the The Big Tick Project.
As a result of all the data collected we have also been able to better understand the distribution and therefore geographical risk of ticks across the UK. Currently, Cheshire is a low-medium risk area but there are many areas with far higher risk patterns. Please see the UK Tick Threat Map if you wish to check another area.
Tick Awareness:
We encourage people to use regular preventative products against ticks. We are always happy to discuss these options over the phone or in a consultation.
It is sensible to regularly check over your pet for the presence of ticks, especially if you have a long haired or thick coated breed
If you think your pet has a tick or you are unsure then we are happy to check and help with removal. Please phone us to arrange an appointment-01606 880890